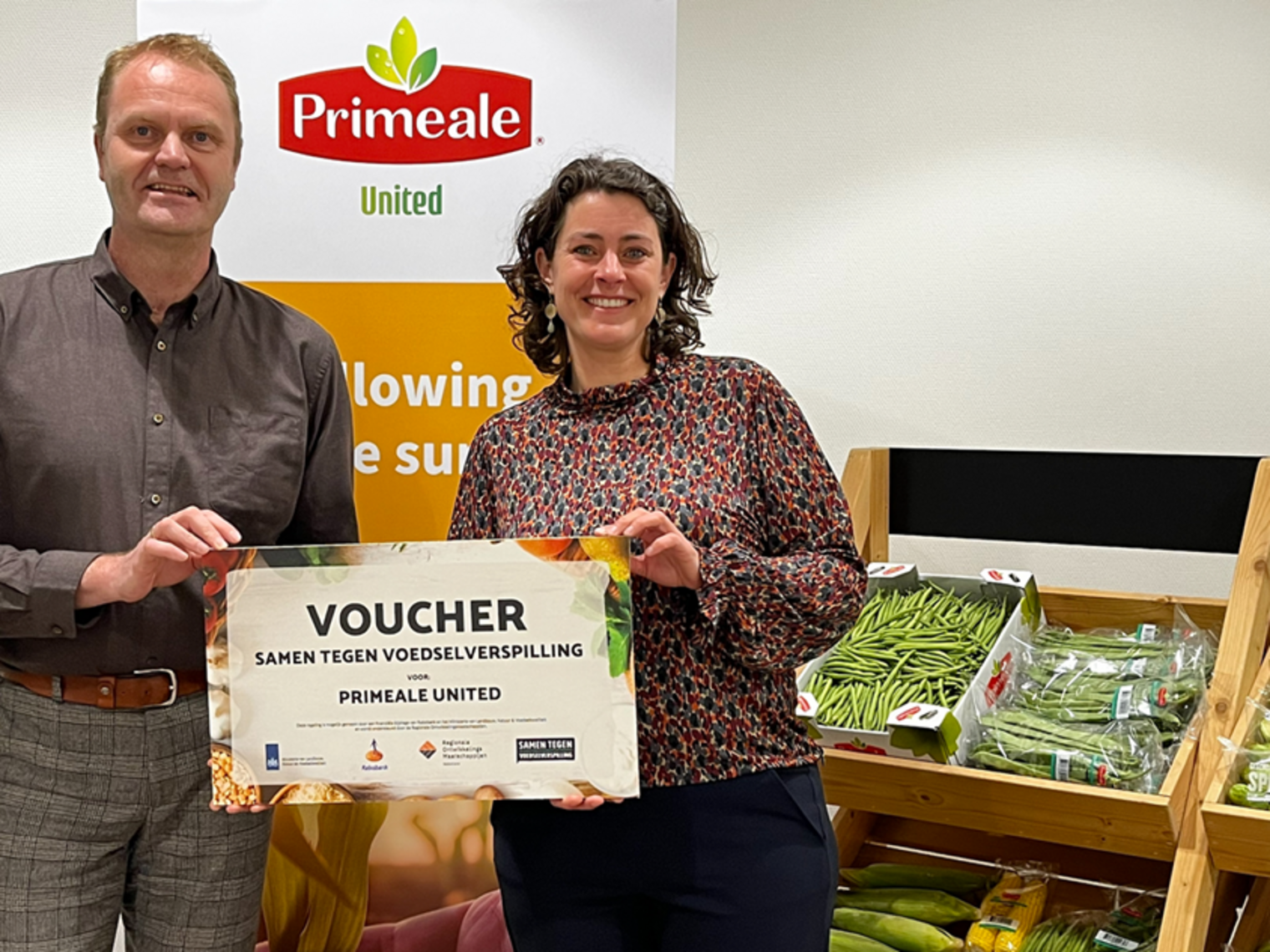 Primeale United receives voucher from 'Samen tegen Voedselverspilling'
27 April 2023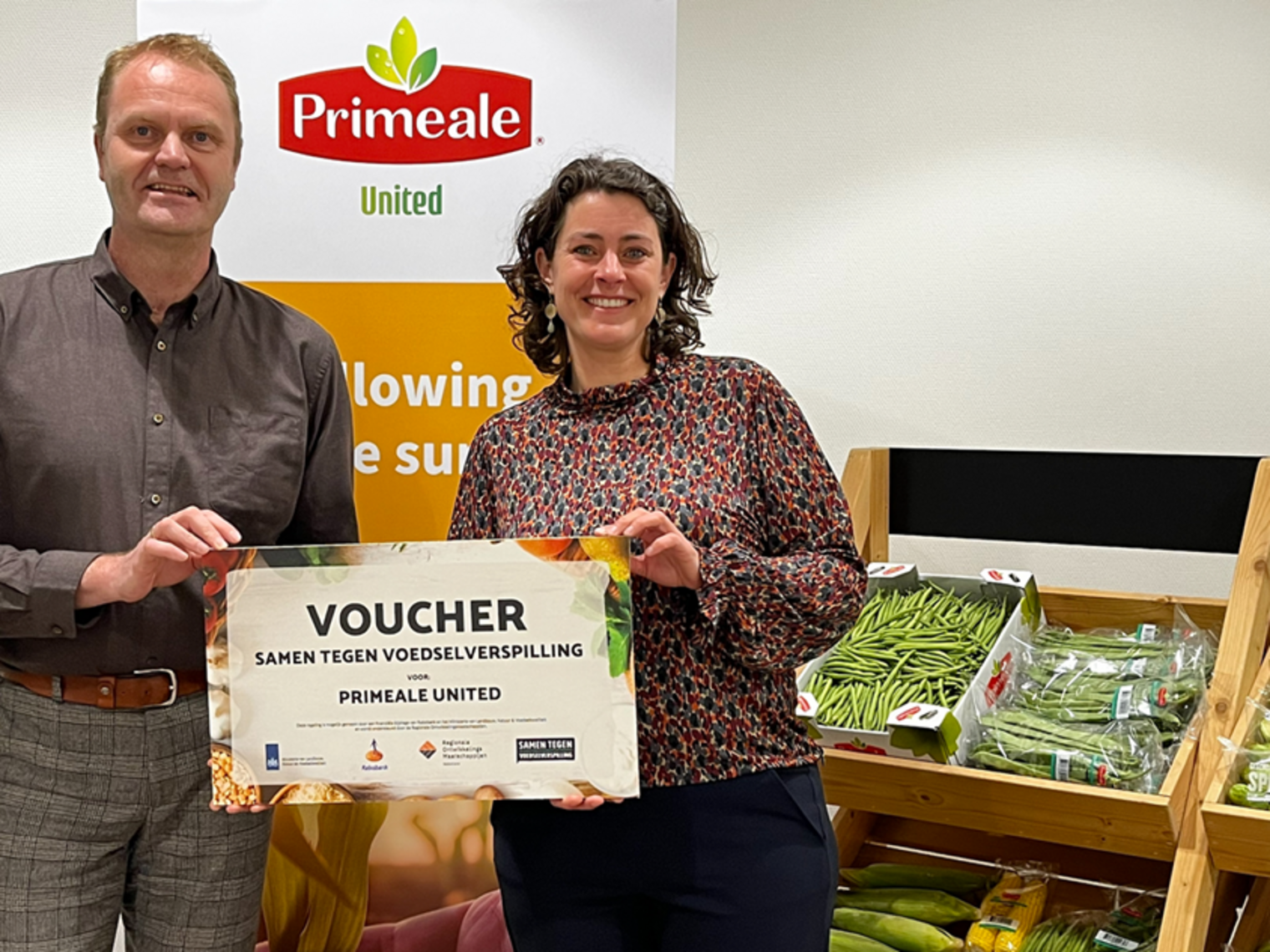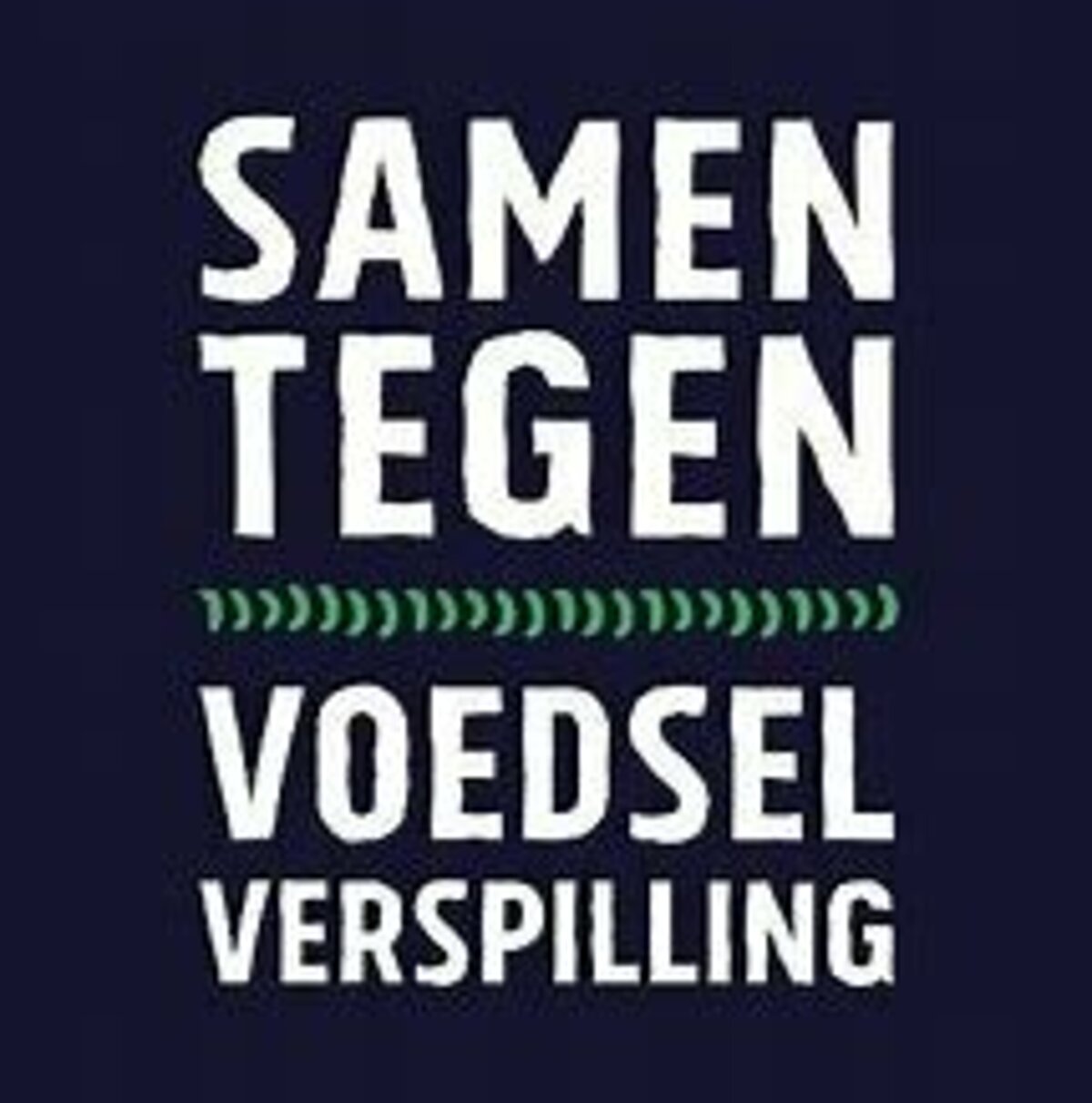 Primeale United receives voucher for research into higher valorisation of residual flows of sprouts
Primeale United recently received a voucher from the Foundation Samen tegen Voedselverspilling (Together Against Food Waste) to research ways in which residual streams of sprouts can be higher valued according to Moerman's Ladder. For this research, Primeale United is collaborating with SIGN. This company investigates the values of minerals and vitamins in stems, in dried sprouts and in stem and sprout juices. With the new knowledge from these studies, Primeale United can enter into new innovative partnerships with multiple parties for the valorisation of these residual streams.
The residual flows of sprouts
Two residual streams are created when sprouts are grown: the stream left on the land and the stream taken out of the process during sorting.
"Only 1/3 of the sprout plant is now processed as food. We really need to start looking at the plant in a different way to continue feeding the world and not deplete the soil additionally. How cool would it be if we could process the entire plant into chips, rice, juice or powder?" Explains Sjaak van der Waaij, commercial manager at Primeale United. "Our main goal is to add as much value as possible to the residual streams on Moerman's Ladder. We aim to return most of the residual stream to the market for human consumption."
Valorisation of the sprout plant
In 2022, a student at the company conducted research into the opportunities and possibilities for valorisation of the sprout plant. Sjaak: "Partly from his findings, we now know that the stem and leaves of the plant can be interesting for the food industry. But further research on technical and market feasibility is needed. Thanks to the collaboration and with the voucher from Samen Tegen Voedselverspilling, we can now pursue this route."
About Primeale United
Primeale United is responsible for more than 126 million kilos of fresh vegetables in Europe. With three large own growing companies in the Netherlands, Morocco and Senegal and sales in 30 countries. Its portfolio consists of 30 different vegetables, including green beans, Brussels sprouts, maize, radishes and spring onions.
For Primeale United, reducing waste is a key issue. Maria Oliveira, sustainability manager at Primeale United, says: "Partnerships with customers, suppliers and partners such as the Foundation Samen tegen Voedselverspilling are central to us coming up with solutions to reduce food waste in our chains. By inspiring each other and combining knowledge and expertise on all fronts, we are making strides in our ambition to halve our food waste by 2030."
Primeale United is a stakeholder of Together Against Food Waste.