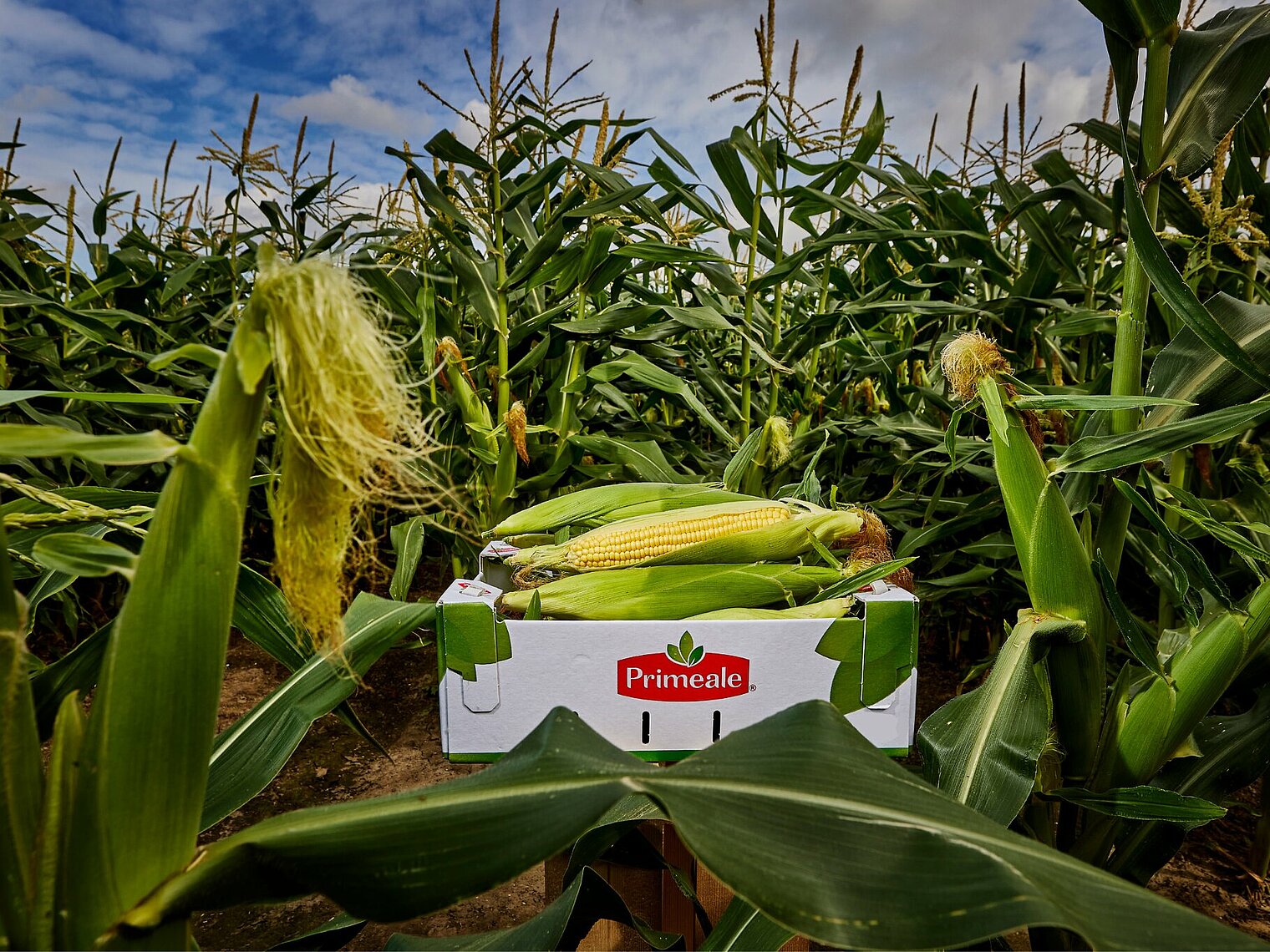 Start of Dutch sweetcornseason
27 july 2022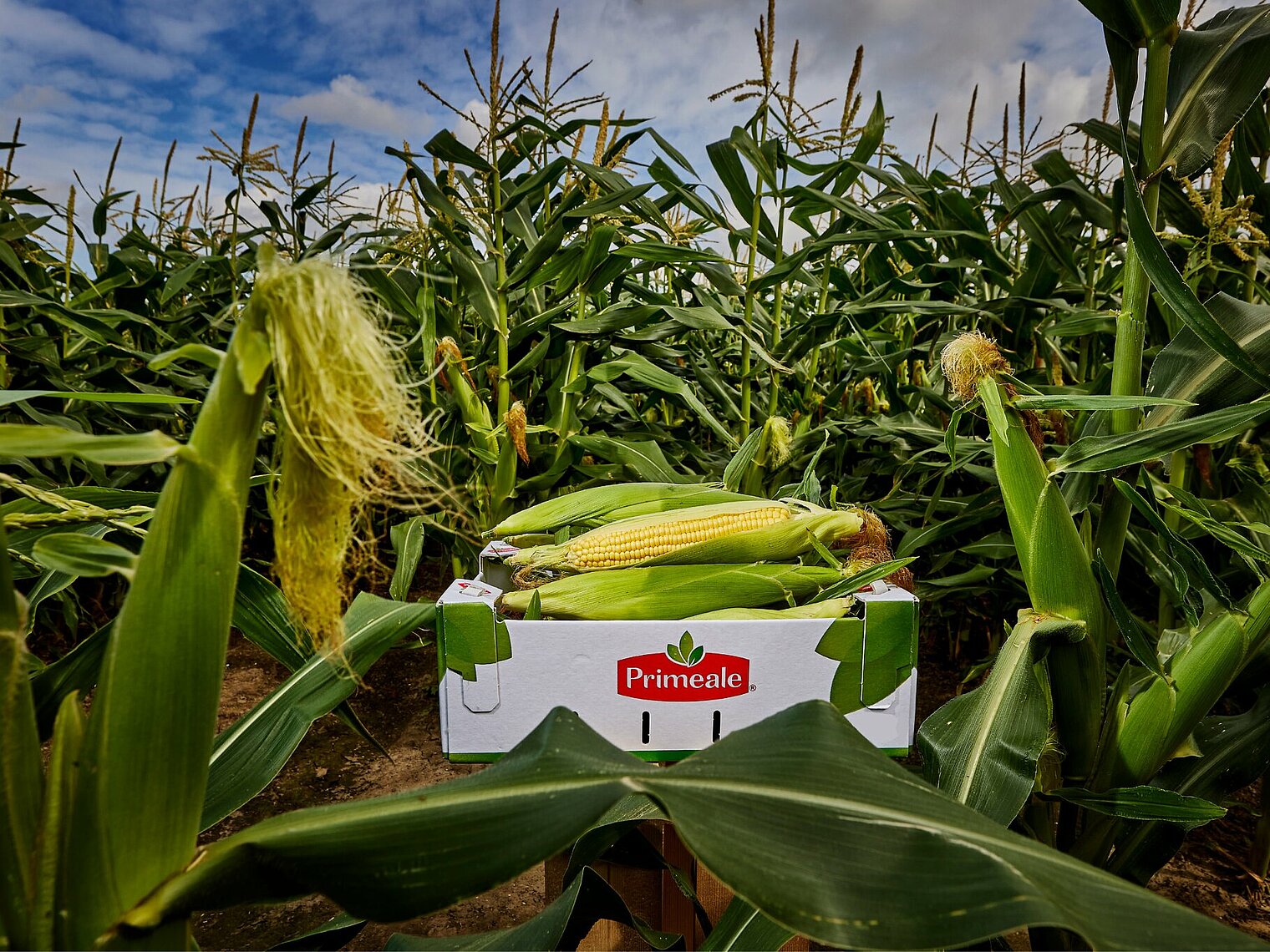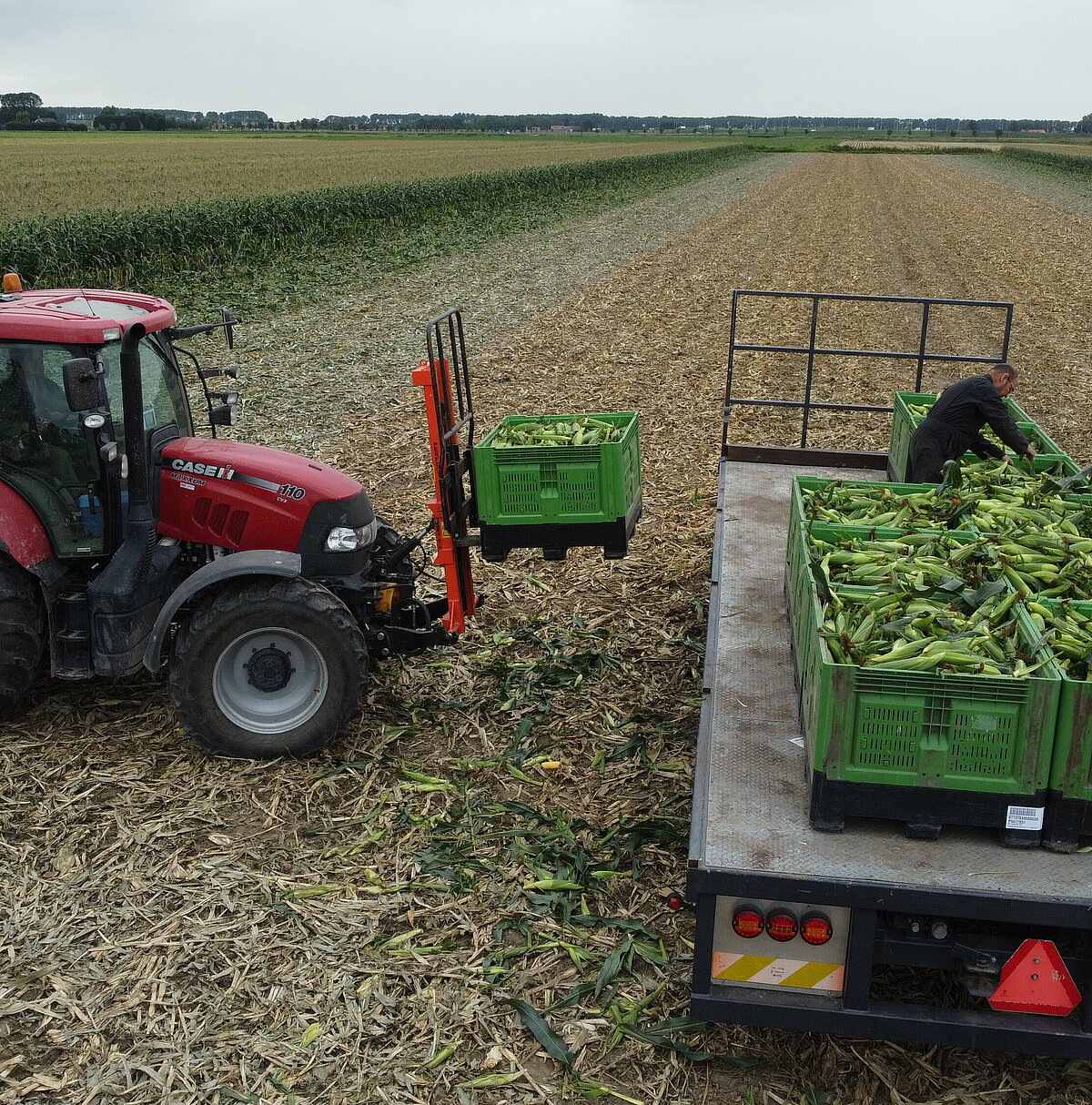 The Dutch sweetcorn season has started early this year! Partly due to the good spring, the first sweetcorn from Dutch soil can already be offered in week 30. By applying the right cultivation techniques and varieties, we can provide our customers with a local product. Within two weeks, the first Belgian sweetcorn is also expected to provide our Belgian customers with local product.
''We start each year in Senegal with our own cultivation on our farm. This is the most challenging period of the year due to the climate this time of year and the distance to The Netherlands. Then we try to start as early as possible with our sweetcorn from Southern Morocco, and continue the season as long as possible with cultivation in Northern Morocco until July. At the end of July, the Dutch season starts which ensures a smooth transition to the Moroccan season. In July, the warm weather in the Netherlands starts, the summer holidays begin and people eat outside more often. This causes the demand for sweetcorn to increase: this is still a delicious product for the barbecue. In August, September and a large part of October, there is plenty of local sweetcorn available," according to Jody Viljoen, product manager sweetcorn.

With up-to-date consumer insights, we help our customers to choose the right product range. We have many different packaging options available. In addition to the popular item of 2 flasks in a flow pack, we also have packaging options with cobettes (half cobs), which makes it even more user friendly! Our products are available with printed foil or under private label.
About Primeale United
Primeale United delivers more than 126 million kilos of fresh vegetables to 630 million plates across Europe. With a workforce of 900 full-time employees and up to 5,000 flex workers working at four huge farms in the Netherlands, northern and southern Morocco and western Senegal, and sales in thirty countries, the company earns a revenue of €260 million. Its portfolio consists of thirty different types of vegetables, including Primeale United icons such as green beans, Brussels sprouts, corn, radishes and spring onions.